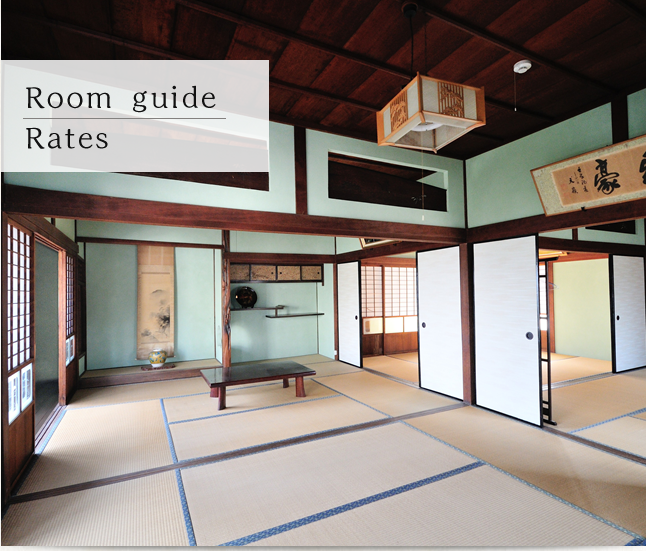 Room Guide/Rates
Takamatsuya is a two-storey building. It has a total of 7 spacious Japanese-style rooms spread out over both floors.
Check in: From 16:00~ Check out: until 10:00
Facilities
Towel
Bath towel
Hair dryer
Television (1F only)
Microwave oven
Toaster
Coffee machine
Building facilities
Showerroom
Shower toilet
Washing machine
*The bathroom has shampoo and body soap for guests to use.
Notes
The whole building is a non-smoking facility.
Please bring your own toothbrush.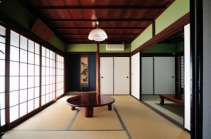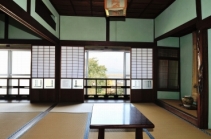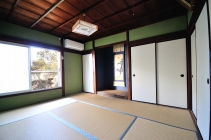 Rates
Rate per night: 4,000 yen (Volunteers receive a special discount rate!)
Breakfast: 600 yen
Dinner: Please make a reservation directly to the restaurant at the recommended corner.When booking, please tell the restaurant that you will stay at Takamatsu-ya.

Credit card payment is also possible.


2018/08 Room availability
Cancellation fee
Please make any cancellations requests as early as possible.
Same-day cancellations will incur a fee equal to a single night stay (4,000 yen)
For groups( From more than 10 people )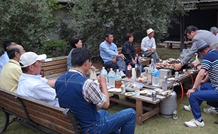 BBQ set
From 2,500 yen per person
*We provide the BBQ ingredients
 Please tell us in advance the number of people for the BBQ
 (
Please contact us from the more than 10 people
) 
For inquiries, click here
Bicycle rental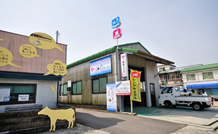 Recommended Cafes and Restaurants Nearby
Kiyomaru cafeteria [ Under Construction ]  TeshimaWEB
30 seconds on foot from Takamatsu-ya.
You can eat the set meal that shop owner using seasonal ingredients is left behind.
We will guide you at the Takamatsu store lodging priority.
ARUEI  Facebook
2 minutes on foot from Takamatsu-ya.
We will deliver the cuisine that you can enjoy Megumi on the ground using sea and mountains of the island, rich natural seasonal ingredients.
Please spend a relaxing moment while feeling the unique taste of Teshima.
PEACE  Facebook
3 minutes on foot from Takamatsu-ya. A small okonomiyaki shop. If the timing matches, you can eat the fish of the sea of Teshima, mountain of the mountains.
Five grains and vegetables dishes eating cafeteria[GOKOKU TO YASAI UKA SYOKUDO]  Facebook
Grain eateries friendly to heart and body using Teshima and nearby ingredients with the concept of "comfortable" for people and the earth.
Restaurant by the sea  Website
Here you can relax on the open terrace while gazing at the spectacular ocean scenery of Teshima and enjoying the refreshing sea breeze of the Seto Inland Sea. The restaurant serves delicious meals to complement its excellent surroundings.
Teshima no mado (Window of Teshima)  Website blog
This is a reformed space that was once the work area for producing dried laver seaweed. It's a natural melting pot of everyday tools used on the island and the works of artists.